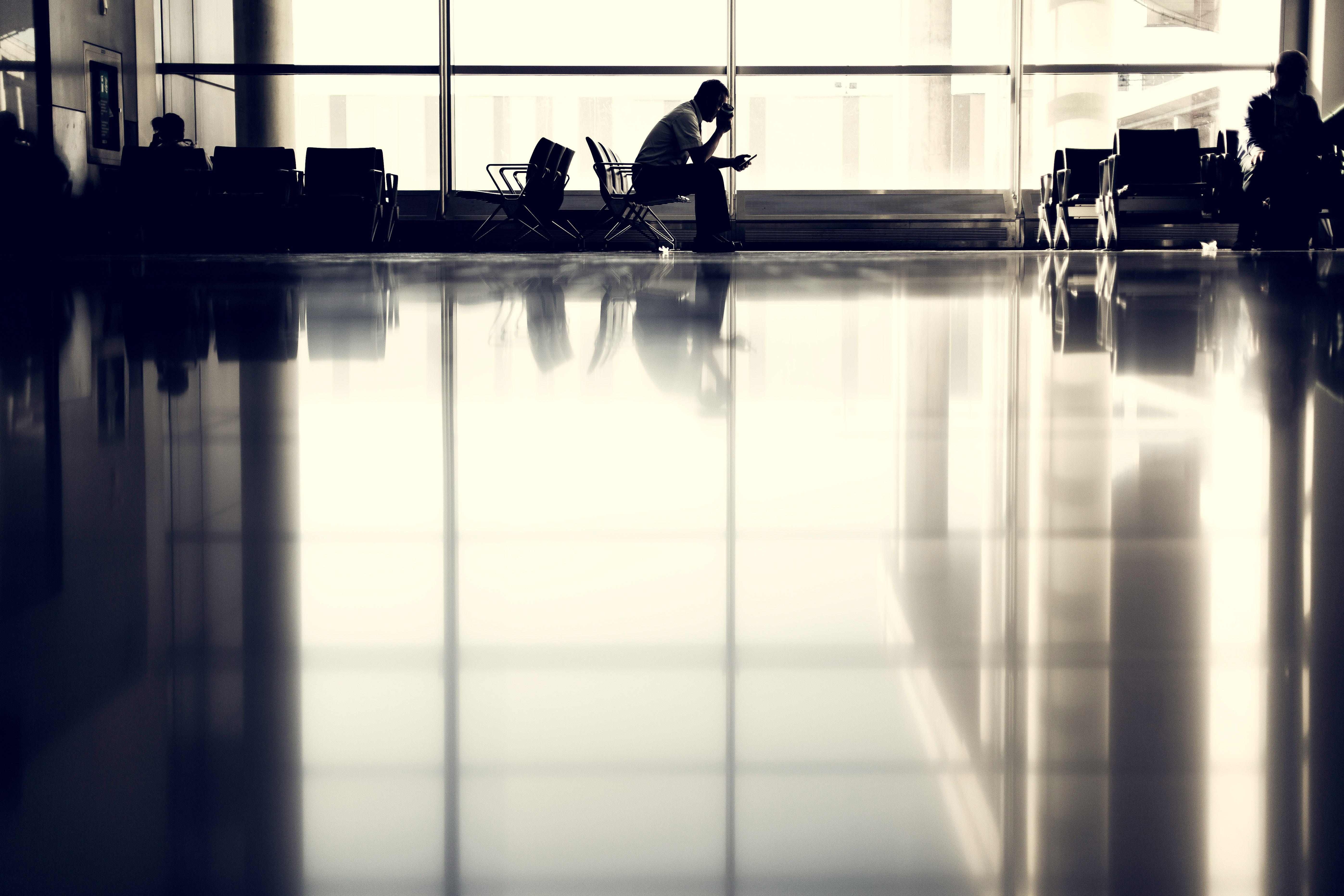 Lamentations 3:24-26 (NIV)
24  I say to myself, "The LORD is my portion; therefore I will wait for him."
25  The LORD is good to those whose hope is in him, to the one who seeks him;
26  it is good to wait quietly for the salvation of the LORD.  
"Wait just a minute, I'll be right with you," the busy waitress says to my family as we stand in a small crowd of people.
Then she returns about five minutes later with the really bad news, "We can get you a seat in about two hours."
Waiting.  It is probably one of the most annoying things we do in life.
One of my greatest annoyances is to have a meeting set and have people show up late.  I remember being in a doctor's office for over an hour and then waiting in the exam room for another hour.  While the doctor apologized I was still very displeased that I had wasted two hours of my time.
Yet, part of the Christian journey is to wait, and to do it with contentment and peace.  God's promises take longer than human understanding.
Peter reminds us that "God is not slow in keeping His promises…He is patient not wanting anyone to perish," (2 Pet. 3:9)  He goes on to remind us of God's eternity by saying, "a day is as a thousand years," (2 Pet. 3:8).  These reminders tell us God's timeline is not ours, and his plans may take generations to complete.
It took over 400 years of Abraham's descendants to get the Promised Land.  It also took thousands of years for the promise of Jesus.
We wait for better days of eternity, and sometimes even the work of God in our lives take some time.  What we don't see is how God is working in the waiting times.  How He continues to bless us with goodness, and takes care of us each day.
Take some time to give thanks to God for the little things and see where He is working, in your day.  Maybe it will encourage you as you live in the waiting times.
(Photo via <a href="https://www.goodfreephotos.com/">Good Free Photos</a>)